Tracy Lane Memorial Scholarship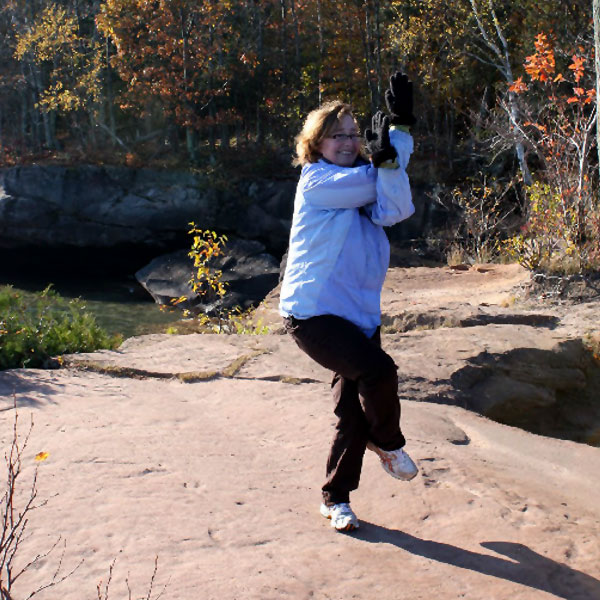 Through the Tracy Lane Memorial Scholarship you can receive Winged Heart Yoga class punch cards, get financial assistance to attend a Yoga Calm workshop, or bring a workshop to your school or organization. If you are interested in applying for the Tracy Lane Memorial Scholarship or would like more information about the program, please contact Chrissy at [email protected] or 612-735-0296.
Tracy Lane was a beautiful, loving, generous, funny and VIBRANT woman in our community. Tracy passed away in August 2013 after valiantly battling cancer. We miss her beautiful smile and wonderful laugh every single day.
When I started teaching, I was always a little shy to talk about our classes, because Winged Heart Yoga is not affiliated with a yoga studio or fitness center. But Tracy's enthusiasm for our classes, her ongoing commitment to spreading the word about us to everyone she knew and the great kindness she showed towards each and every person that came to practice with us, made me realize what a special community we have created together.
Sometimes you need someone else to tell you that what you are doing is right and worthwhile, and Tracy was absolutely that person for me. I am profoundly changed by the compassion that she showed me, her friends, our fellow students, the families she provided day care for, and most importantly the deep and profound love she held for her husband, Mike, and children, Andrea, Austin and Alec.
The Lane family has made a generous donation to Winged Heart Yoga for the Tracy Lane Memorial Scholarship. In the loving spirit of Tracy, this scholarship is intended to provide assistance to students in need. Tracy was the embodiment of generosity, compassion and service. I am so proud to announce our Tracy Lane Memorial Scholarship. May her beautiful spirit live on in our hearts and our community forever.
– Chrissy Mignogna
Wake at dawn with a winged heart and give thanks for another day of loving.
Kahlil Gibran